Description
We designed this fish-shaped door puller to help touch less when you have to go out. Approximately 5″ long.
Features:
The front of the fish has a "nub" for pressing elevator, ATM and credit card machine buttons, The front hook can be used to open doors and pull items towards you.
The front and reverse hook can be used to push and stop shopping carts.
When turned vertically, the fish can be used to carry a shopping basket or a bunch of plastic grocery bags.
Holes in the end of the tail are for attaching to a retractable or standard keyring.
The fish is laser cut from solid acrylic, so it's durable and easy to clean/sanitize after every use and re-used.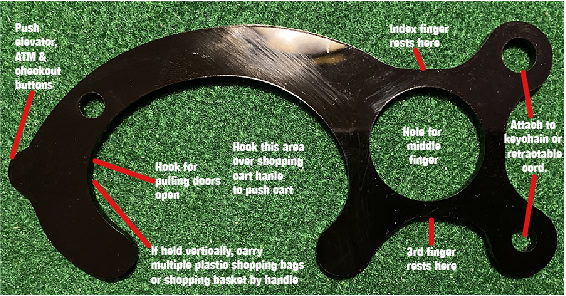 If you are picking up, we will notify you when the item is ready and give you pickup instructions.
If we are shipping, we ship USPS priority mail. We will notify you when your item ships along with a tracking number.